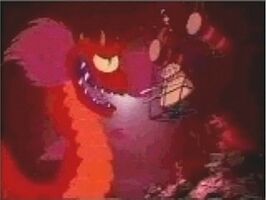 Carmen the serpent of evil river was a giagantic serpent who made her first apperance in the serpent of evil river well the ship captain was hunting her down carmen was not dangerous at all shhe just wanted to sing opera. Courage stooped the captain from killing carmen and chained up the captain to the ship than carmen got to sing her opera.
Ad blocker interference detected!
Wikia is a free-to-use site that makes money from advertising. We have a modified experience for viewers using ad blockers

Wikia is not accessible if you've made further modifications. Remove the custom ad blocker rule(s) and the page will load as expected.