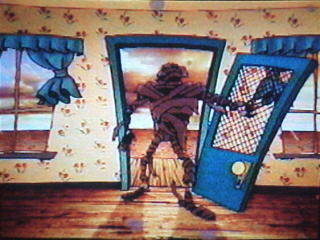 The Mummy is a mummy who apperied in courage meet's the mummy.The Mummy wanted revenge mainly because he thought that eustace was the old cook that betrayed him to the empresse however he wasint and he thought that muriel was the empresse when she wasint. Courage made esuatce get caught finnaley restorying justice and letting the mummy rest in peace.
Apperinces
Edit
Ad blocker interference detected!
Wikia is a free-to-use site that makes money from advertising. We have a modified experience for viewers using ad blockers

Wikia is not accessible if you've made further modifications. Remove the custom ad blocker rule(s) and the page will load as expected.